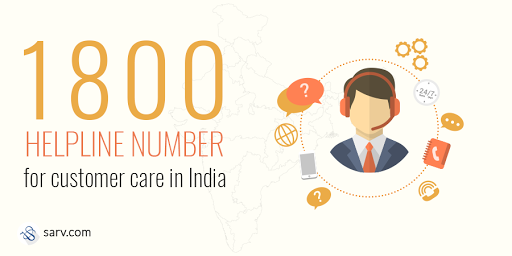 Toll-Free Number services in India is used for giving customer support, which is free from the customer's end. The charge of the call is paid by the receiver's end. 1800 helpline number for customer care in India is used for connecting with their customers. Calls from mobile and landline number on a toll-free business number are free.
1800 Toll-free helpline numbers in India almost used by all the industries now for supporting their customers. In India, Toll-free numbers which are used in emergency cases and the general number have only 3 & 4 digits.
How do I dial Toll-free customer support Number in India?
In India toll, the free number either dialed from the mobile phone or landline number free for all the customers. Even no country code or local codes/area codes are required while dialing free numbers. Simply dial the toll-free business number and connect with the agencies and resolve your doubts. Read More