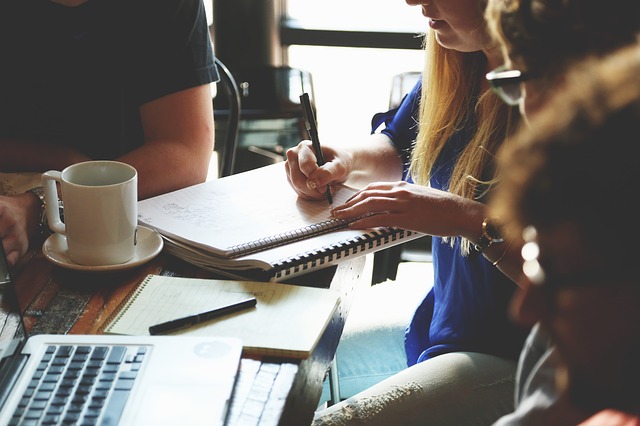 Starting a business is very exciting and life changing. No one ever said it was easy to start a business. To become an entrepreneur you must be determined and ambitious. Are you in the early stage of your start-up and looking for some inspiration? Below are just a few of my favorite quotes which will inspire and motivate you.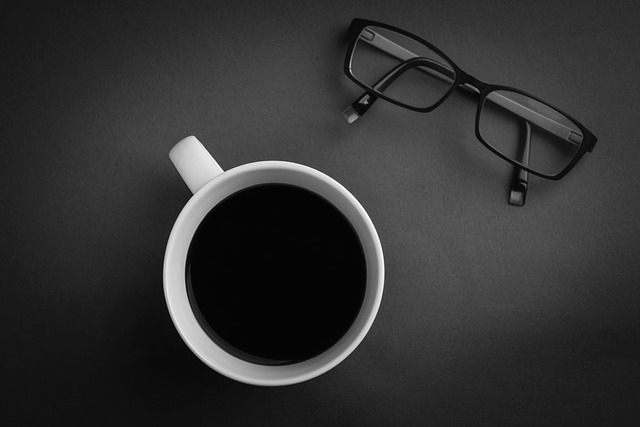 1. "Your work is going to fill a large part of your life, and the only way to be truly satisfied is to do what you believe is great work. And the only way to do great work is to love what you do." –Steve Jobs, Co-Founder, Chairman and CEO, Apple
2. "Ideas are easy. Implementation is hard." –Guy Kawasaki, Alltop Co-Founder and Entrepreneur
3. "Any time is a good time to start a company." –Ron Conway, Noted Startup Investor, SV Angel
4. "What do you need to start a business? Three simple things: know your product better than anyone, know your customer, and have a burning desire to succeed." – Dave Thomas, founder of Wendy's
5. "If you are not embarrassed by the first version of your product, you've launched too late." –Reid Hoffman, LinkedIn Co-Founder and Venture Capitalist
6. "The critical ingredient is getting off your butt and doing something. It's as simple as that. A lot of people have ideas, but there are few who decide to do something about them now. Not tomorrow. Not next week. But today. The true entrepreneur is a doer, not a dreamer." –Nolan Bushnell, entrepreneur.
7. "To any entrepreneur: if you want to do it, do it now. If you don't, you're going to regret it." – Catherine Cook, co-founder of MyYearbook.
8. "The problem is that many entrepreneurs start with good intentions to create a new mindset system but then slack off. The solution is to make that system part of your daily routine." – Lisa A. Mininni, president of ExcellerateAssociates.com
9. "Openly share and talk to people about your idea. Use their lack of interest or doubt to fuel your motivation to make it happen." – Todd Garland, founder of BuySellAds.com
10. "If you just work on stuff that you like and you're passionate about, you don't have to have a master plan with how things will play out." – Mark Zuckerberg, founder of Facebook.
11. "The way to get started is to quit talking and start doing." –Walt Disney, Co-Founder, Disney
12. "User experience is everything. It always has been, but it's undervalued and underinvested in. If you don't know user-centered design, study it. Hire people who know it. Obsess over it. Live and breathe it. Get your whole company on board." –Evan Williams, Co-Founder, Twitter
13. "You shouldn't focus on why you can't do something, which is what most people do. You should focus on why perhaps you can, and be one of the exceptions." –Steve Case, AOL Co-Founder and CEO
14. "There's lots of bad reasons to start a company. But there's only one good, legitimate reason, and I think you know what it is: it's to change the world." – Phil Libin, CEO of Evernote.
15. "The secret to successful hiring is this: look for the people who want to change the world." – Marc Benioff, CEO of Salesforce.
16. "A business model that hasn't been tried before is always interesting, even if it's likely to fail." – Michael Arrington, co-founder of TechCrunch
17. "Starting your own business is like riding a roller coaster. There are highs and lows, and every turn you take is another twist. The lows are really low, but the highs can be really high. You have to be strong, keep your stomach tight, and ride along with the roller coaster that you started."- Lindsay Manseau, photographer
18. "Don't limit yourself. Many people limit themselves to what they think they can do. You can go as far as your mind lets you. What you believe, remember, you can achieve." –Mary Kay Ash, Mary Kay Cosmetics Founder
19. "Make your team feel respected, empowered and genuinely excited about the company's mission." –Tim Westergen, Pandora Founder
20. "If you're not a risk taker, you should get the hell out of business." – Ray Kroc, founder of McDonald's.
21. "Do not be embarrassed by your failures, learn from them and start again." – Richard Branson, founder of the Virgin Group.
22. Solve a real problem. You don't start a company because you want to be an entrepreneur or the fame and glory that comes along with it. You become an entrepreneur and you create a company to solve a real problem." – Aaron Patzer, founder of Mint
23. "Wonder what your customer really wants? Ask. Don't tell." – Lisa Stone, co-founder and CEO BlogHer
24. "Always treat your employees exactly as you want them to treat your best customers." –Stephen R. Covey, Author
25. "If everything seems under control, you're just not going fast enough." –Mario Andretti, Legendary Race Car Driver
26. "For all of the most important things, the timing always sucks. Waiting for a good time to quit your job? The stars will never align and the traffic lights of life will never all be green at the same time. The universe doesn't conspire against you, but it doesn't go out of its way to line up the pins either. Conditions are never perfect. "Someday" is a disease that will take your dreams to the grave with you. Pro and con lists are just as bad. If it's important to you and you want to do it "eventually," just do it and correct course along the way."- Timothy Ferriss, author of The 4-Hour Work Week.
27. "Don't worry about funding if you don't need it. Today it's cheaper to start a business than ever."- Noah Everett, founder Twitpic.
28. "Whatever you do, be different. That was the advice my mother gave me, and I can't think of better advice for an entrepreneur. If you're different, you will stand out." – Anita Roddick, founder of The Body Shop
29. "Your most unhappy customers are your greatest source of learning." – Bill Gates, co-founder of Microsoft.
Related: 50+ Inspirational Quotes That'll Motivate Marketers for Success
30. "Entrepreneurship is neither a science nor an art. It is a practice." – Peter Drucker, management consultant, educator, and author.
31. "Don't take too much advice. Most people who have a lot of advice to give–with a few exceptions–generalize whatever they did. Don't over analyze everything. I myself have been guilty of over thinking problems. Just build things and find out if they work." – Ben Silbermann, co-founder of Pinterest
32. "There's no committee that says, 'This is the type of person who can change the world – and you can't.' Realizing that anyone can do it is the first step. The next step is figuring out how you're going to do it."– Adora Svitak, Flying Fingers
33. "We are really competing against ourselves, we have no control over how other people perform."– Pete Cashmore, Mashable
34. "The most valuable thing you can make is a mistake – you can't learn anything from being perfect." – Adam Osborne
35. "Positive thinking will let you do everything better than negative thinking will." – Zig Ziglar, author, salesman, and motivational speaker.
36. Always deliver more than expected."– Larry Page, co-founder Google
37. "If you want to be an entrepreneur, its not a job, it's a lifestyle. It defines you. Forget about vacations, about going home at 6pm – last thing at night you'll send emails, first thing in the morning you'll read emails, and you'' wake up in the middle of the night. But its hugely rewarding as you're fulfilling something for yourself." -Niklas Zennstrom, founder Skype and Kazaa
38. "If you're passionate about something and you work hard, then I think you will be successful." –Pierre Omidyar, eBay Founder and Chairman
39. "Trust your instincts." –Estée Lauder, Founder, Estée Lauder
40. "Risk more than others think is safe. Dream more than others think is practical." – Howard Schultz, CEO of Starbucks.
Drop your thoughts in comment box below, i would be interested in hearing from you. Are there any inspirational quotes that I didn't include above that I should have?
RELATED : 6 Effective Techniques To Become A Successful Entrepreneur
Sources: