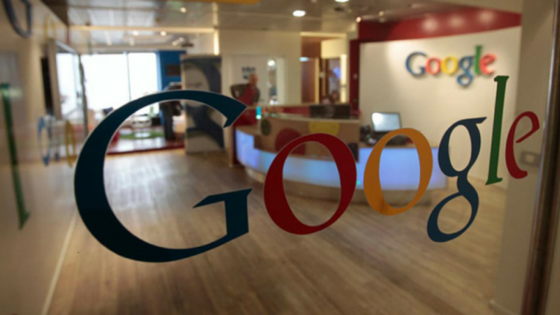 Google was founded as a search engine company and it became the most popular & #1 search engine. Since the beginning, It focused on providing the best user experience possible. Over time, it has broadened into areas as varied as drones, pharmaceuticals and venture capital, none of which make much money, and some of which have spooked investors.
After successful years and providing services to billions of users across the globe, Google will stop operate as Google Inc. It's founders have decided to step into a new company, named Alphabet.
On August 10, 2015, Google announced plans to reorganize its various interests as a holding company, Alphabet Inc., with Google as its leading subsidiary. Google will continue to be the umbrella company for Alphabet's Internet interests. Upon completion of the restructure, Sundar Pichai will become CEO of Google. – Wikipedia
Larry Page, Co-founder and CEO of Google, wrote in a blog post on 10th August, "For Sergey and me this is a very exciting new chapter in the life of Google — the birth of Alphabet. We liked the name Alphabet because it means a collection of letters that represent language, one of humanity's most important innovations, and is the core of how we index with Google search! We also like that it means alpha-bet (Alpha is investment return above benchmark), which we strive for!"
Wow! That's the huge change.
Has Google been bought?
The answer is NO, Mr. Page and Brin have constructed a new parent company above Google – Alphabet.
What is Alphabet?
Alphabet is mostly a collection of companies. Alphabet's portfolio will spread through a wide spectrum of industries including technology, the life sciences, investment capital, and research. Alphabet would be the parent company and some of its subsidiaries include Google itself, Calico, Life Sciences, Google Ventures, Google Capital, and Google X.
Mr. Larry Page and Sergey Brin now run alphabet – Page will become Alpabet's CEO, Brin will be its president, and Eric Schmidt will be the executive chairman of Alphabet.
Mr. Sundar Pichai is the new CEO of Google (Gmail, Drive, Images, YouTube, ChromeOS, and other applications). As Page wrote in post, "And it is clear to us and our board that it is time for Sundar to be CEO of Google. I feel very fortunate to have someone as talented as he is to run the slightly slimmed down Google and this frees up time for me to continue to scale our aspirations."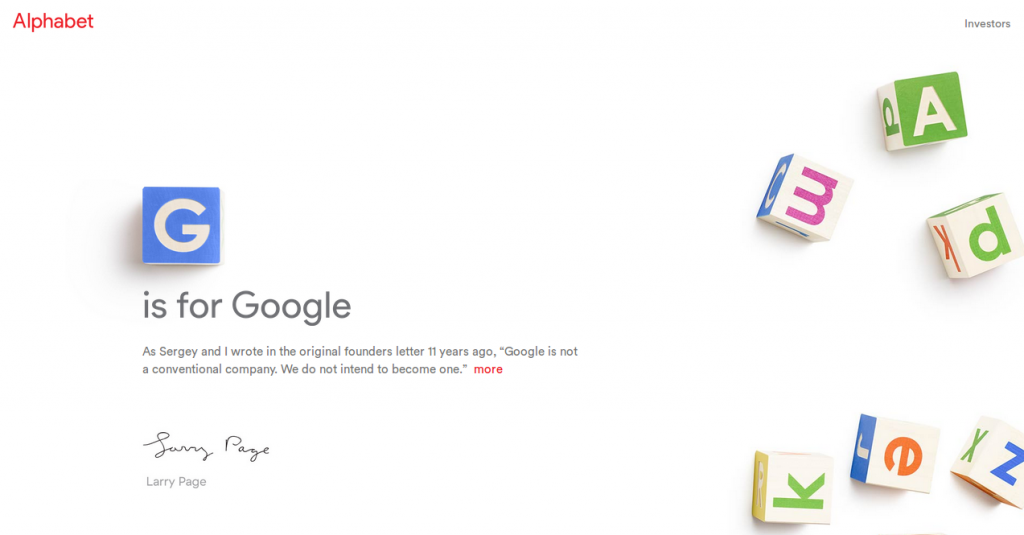 "Alphabet Inc. will replace Google Inc. as the publicly-traded entity and all shares of Google will automatically convert into the same number of shares of Alphabet, with all of the same rights. Google will become a wholly-owned subsidiary of Alphabet", wrote Page.
But don't worry, It won't affect Google users. You can operate the Google and it's products the way you always use. Most of the popular Google products you probably use every day will stay under the Google umbrella.
This is an interesting, smart and bold move. As Google's CEO – Sorry – Former CEO wrote, "We did a lot of things that seemed crazy at the time. Many of those crazy things now have over a billion users, like Google Maps, YouTube, Chrome, and Android. And we haven't stopped there. We are still trying to do things other people think are crazy but we are super excited about."
Good Luck for Alphabet!
What are your thoughts for this move? Do drop your views in comment box below!
For More Details, Read this Article – G is for Google