Pacing with a new business in small town is not an easy process. You need buckets full of
Patience
Creativity
Potential
Starting fresh means you have to start from zero audience and build your contact list. This is no easy process and this requires a proper strategy to set it up. Your strategy should include as where to target and how to target an audience. What must be the steps to let the audience register with your company?
This is not a one-night process, this will consume time, manpower, and money and then if all goes right, you'll get fruitful results.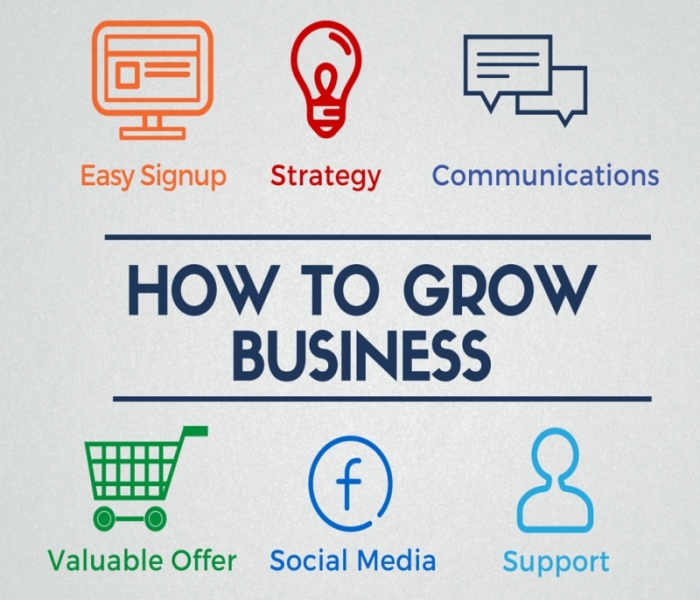 Here is how we will start it.
Now when you've finished creating your website, now the focus must be to grab the visitors and hence the subscribers. Create a sign-up form and insert a simple link on your website. Make it extra visible on the page so to grab the attention of the visitor.
Another approach would be to create a newsletter and share it on social media to drag the population. Place a sign up form link in this newsletter so that the interested ones may complete the signup process.
This will help you grow your subscriber list. While following the process patience is necessary and hence this will take a while to increase your subscriber list.
OFFER SOMETHING VALUABLE & INTERESTING
Offer your subscribers or new visitors something valuable and interesting enough to be grabbed at the earliest. Name your offer and launch it weekly or every 2 weeks or as per the comfort of your business.
These offers, if valuable, will help you maintain the high open rate and develop the references to let new person join in.
Creating and sending newsletters to the subscribers will help you know what your customers like the most in your company products. So, after a few number of campaign are sent, change your strategy and try to focus on your subscribers' interest and serve them accordingly. This will hike your open and click through rate.
This fragmentation will also help you create the articles accordingly and share the posts.
Ones your subscriber list grow, fragment it according the interest of the clients. Target them with specific posts and articles with a topic of interest.
Sharing news on social media implies to share it with millions on users on social media accounts, though it must be worth enough and with an interesting topic and content. If a few like your post then it will surely be shared and liked and this will give your more signups.
Share and likes received for particular post will help increase the page indexing and like this you will increase your presence online.
MAINTAIN A GOOD SUPPORT DESK
Sarv maintain a dedicated support team for customers, who are phonic, live chat and ticket option. All these will make it easy for the clients to get the resolution at the earliest and finish the work as soon as possible.
Provide instant reply to your customers to build the trust and this will reflect the efficiency of the team too.
"You'll grow if your clients grow. So, take good care of them."