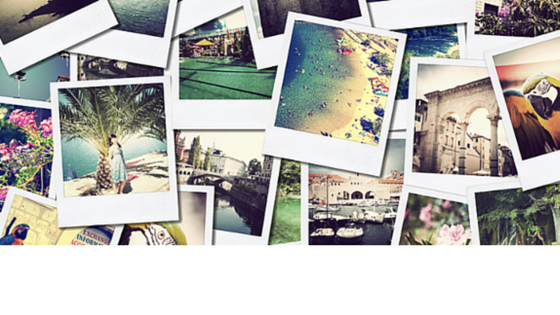 Images in an email campaign are quite useful being attractive and informative. Also, putting images in an email campaign completes it and using various approaches, which we will discuss in this article, your campaign may sound powerful enough to explain the concept in a single view. All you need to do is to follow the process and create a mailer which is both; attractive and informative. Make sure to let your images display properly and the images chosen must be associated with the topic of your campaign.
Use the image reflecting your brand in it
When a regular newsletter is sent to the subscribers it is necessary to make your subscriber think of the brand website by a mere look on mailer. Use the colors matching to your website colors, this will help you bind your readers.
If there is a dedicated designing team then you may ask the team to either create the images on their own or choose the images, which are of good quality and are professional.

Resize your image and make it proper for your campaign
Never use a bad quality image with very low resolution. In a low quality image if you stretch the image to make it fit your mailer, then the visibility will be blurred and will pose a bad effect on reader. The area, which is left to insert an image, must be filled completely and the images must be resized or cropped according to the space available. Specify the width and height of your image while fitting it into the campaign. The width may not exceed 600pixels, the ideal size of a mailer.
While designing the mailer one must keep in mind to adjust the ratio of the images and entire campaign so it can be viewed both on desktop and smartphone.

Improve the distorted images
In a campaign we use images in mostly PNG and JPG format. Choose which file type to use. If you want to use the images with text written on it then PNG will suit your needs or otherwise you may use JPG format for smaller images. One must make sure to use a file format, which show the image without any distortion, while designing a campaign.
Image descriptions and display options
Remember that your email campaign will not be displayed similarly in all email programs. Outlook, Gmail, Yahoo, Hotmail, personal interface etc. will show your campaigns differently. The terms followed are different in different email programs. So, before sending the campaigns use the tool to view your mailers in all the programs. Also, selected email programs do not show images in their mail. In such a case it will be a necessary step to mention the email description in case the images do not show. Enter the description for all the images in the email campaign.
How many images are you using?
How many images are you supposed to add to your campaign? How to decide this ratio of image and text?
Ideally It is recommended to keep a ratio of 20/80 where 20% part of your mailer will cover the images and 80% will cover the text part. This ratio is necessary as to avoid the spam issue, as more images will lead the campaign to deliver in spam. The servers cannot read the images, so they cannot find out if it is spam or nor, so finally it makes it spam. So, keep the number of images as per the ideal ratio.
Never use a complete image as your mailer for reasons, which are as mentioned below
One, it is considered spam

Two, some email programs do not allow images to be visible or such campaigns are even blocked by the filters.

Use buttons to drag readers to view information in detail
Images are worth to be included in an email campaign. It is a good way to grab attention of your readers. Another good thing about this is to give it a next step. Display a button to redirect it on a page to provide a detailed information about the topic, product etc. Remember that you cannot give detailed information through the mailer, so readers must be redirected on the associated page.
Use potential images for your campaign
A mailer without images is unable to show your emotions and hence it is incomplete. Use images, which hold the power of attraction and have the potential to hold reader and give it a full view. Associate your images with links too to view the click-through rate and find out the result.
Don't forget to share your thoughts!
To know more about Email campaign, Read our previous articles- Click Here