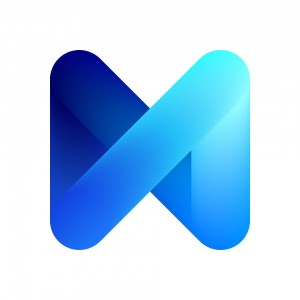 Facebook is the world's largest and most popular social network. Now, it's has begun a limited trial rollout of its virtual assistant M. "M" is a virtual assistant service for Messenger (Facebook's instant messaging app) which serves up information when user ask for it.
David Marcus, Vice President (VP) of Messaging Products of Facebook, wrote in a Facebook post, M is not like other AI (Artificial Intelligence) services in the market:
"Today we're beginning to test a new service called M. M is a personal digital assistant inside of Messenger that completes tasks and finds information on your behalf. It's powered by artificial intelligence that's trained and supervised by people.
Unlike other AI-based services in the market, M can actually complete tasks on your behalf. It can purchase items, get gifts delivered to your loved ones, book restaurants, travel arrangements, appointments and way more.
This is early in the journey to build M into an at-scale service. But it's an exciting step towards enabling people on Messenger to get things done across a variety of things, so they can get more time to focus on what's important in their lives."
Apple has Siri. Microsoft has Cortana. Google has Google Now. And, now Facebook's M is a bold answer to them. Unlike its rivals, M is a text based virtual assistant and do things for you.
Facebook's goal is to make Messenger the first stop for mobile discovery. If M can provide a more efficient service than its competitors, Facebook can boost the number of people using it on mobile, and eventually spur revenue from their transactions. – Wired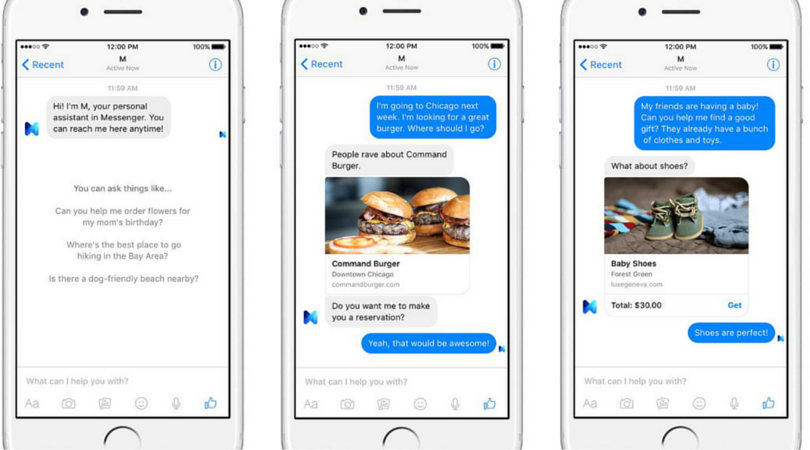 You can simply ask your query – for dining recommendations or gifting ideas for a friend and with a few taps M takes care of the whole process for you. "M" can do this because it doesn't rely just on AI to answer a query, as Marcus mentioned – It's powered by artificial intelligence that's trained and supervised by people. So, we can say that it is part "Robot" and part "Human".
Users won't necessarily know whether a computer or a person has helped them; M has no gender. Like an Assistant – M will also ask follow up question to your queries and keep you updated on their progress. So next time you're looking for a good restaurant, why not just ask Facebook?
Facebook hopes its AI technology – "M" will attract people to use messenger even more. It's an interesting idea of Facebook but for Now, there's no timeline for its wider rollout. Facebook is currently testing M for a few hundred users. Good Luck for "M"!
Here's Some Popular Tweets:
Facebook has just launched M, their version of Siri/Google Now. This personal assistant combines AI and real life humans – like real ones!

— Georgie Barrat (@GeorgieBarrat) August 27, 2015
Today @facebook launched M – move aside #Siri and #Cortana, there's a new kid on the block. pic.twitter.com/UAUjeBNtg3 — StackSocial (@StackSocial) August 27, 2015
ICYMI, Facebook launches M, its bold answer to Siri and Cortana http://t.co/9tSpQoCsu2 pic.twitter.com/f6AvUr3WNQ

— WIRED (@WIRED) August 27, 2015