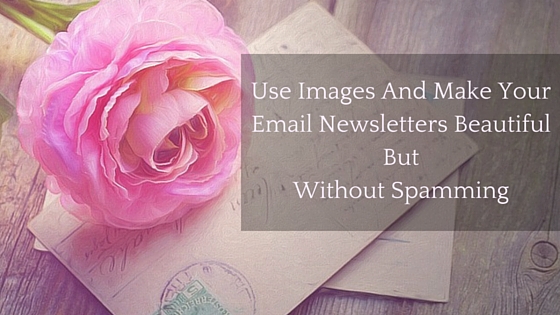 In our previous article, we guided you about the Tools To Wipe Out The Dullness Of  Your Email Newsletters. But what would you say when you made your Newsletter attractive like anything but your readers are unable to even see your creativeness.
The ever on fire debated topic for email newsletters is "the use of images". It's always been a great concern by designers and marketers to use heavy graphics for making it attractive and giving it a brand touch but email specialist for remaining in a safe site of deliverability always try to minimize its use.
But for a novice, it's really a tough decision to decide where to land their foot on the creative side or the specialist side.
Let me guide some of the Techniques which can help you in making your Newsletters attractive and efficient at the same time.
# Maintain A Two Inches Gap In Your Email Template
When I see an email in my inbox first obviously I check the subject line If I find it a compelling one then I open it, that's it.. Is it done? Do you throw your email campaigns to get opened?
No we all send emails to get read rather than only get opened and then marked it to be as a spam.
It takes 2 seconds to scan the whole email and to decide whether I have to continue reading or to leave it behind. And that 2 seconds scanning mainly contains the flash mainly detects the email preview pane to detect the whole email.
The normal email preview pane looks horizontally expect in the outlook and with approx 2 inches of height, which means you've 2 seconds and 2 inches for yourself to make your subscribers bother to continue reading your email and apparently react to it. So, it's the game of "2" only to hook up your customers.
There's nothing wrong in it if you are using an image in that 2 inches space. In fact, it is recommended as it remits positive impact on the customers whose email's image get automatically loaded. But what about the customer whose images do not get automatically downloaded, so for being on safer side always use some highly expressive and graspy text in that 2 inches in order to engage your customers and compel them to go ahead further.
But what about the customer whose images do not get automatically downloaded, so for being on safer side always use some highly expressive and catchy text in that 2 inches in order to engage your customers and compel them to go ahead further.
I would suggest you to use about 700 pixels across an email template header graphic and try to hold a height of not more than 75 pixels. You can implement same graphic header for every email you send or can sort different for each.
# Never send a Full Loaded Image Email
Think of an email that landed in your inbox and when you opened it show you a completely blank white page asking you to download the image. That single image could be amazing. It may be the hard work of months of your design team and that is what containing your all new incredible campaign that you was expecting to fire out the market.
However, you need to take the stress of all these points but think once that half or even less of the people who you want to see your image will never be able to see your graphic or even your words. Because you have not added the text in terms of filling your whole email with an image.
# Never Prank Important Stuff Or Links In The Images
As it's suggested not to jam your whole email with images same as that never insert any link or any important message which is necessary for your customers to see the images. If you're using a graphically highlighted button on a website to move your customer to some other page then it's really a good idea but when the same is done in email campaign most of the people won't able to even see that button.
So moral of the story is if there is something attached to your email which is really important for your customers to look up, then it should a text. No matter how beautiful or attractive graphic button you're using there should be a text for it.
# Follow The Thirty Percent Rule
The basic rule to be followed while designing your email campaign is including 30 percent of your email with images. 30 percentage acts as the safe side for marketers and have very less probability to chunk into spam.
Thirty percent space in an email is quite enough to make your email compelling and attractive, but for some Designers, 30 percent won't appear enough to make it out.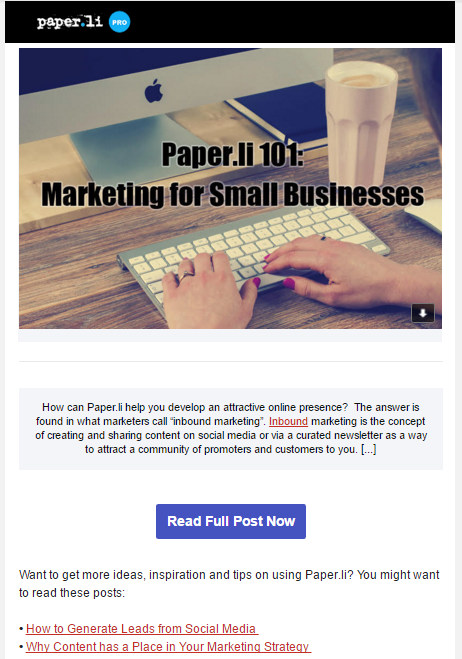 For those designers I have a suggestion that not to compromise with images, you still have the option to make your email attractive start using images but use text for the things which are important for a customer to get aware of .
So Thirty percent rule doesn't mean that you've only 30 percent to attract your customer, but you have thirty percent to make your email an eye candy.
# Never Forget The Alt Text And Title Text
Alt text is the HTML coded text which is attached to images so that if somehow your images failed to load then it will appear and Title Text is a 'hover' text which appears when the mouse is scrolled over the images.
Attaching alt text or title text is important because as from the start starting I am saying that there are some customers which may not be able to see your images or in their inbox  images do not get automatically loaded.
For those customers, by attaching alt text you're giving them a brief description of what is present in the blank space. So, you've utilized each and every space of your email.
Apart from using alt text and title text, it's equally important that what you write in your alt text and it will be great if you attach a call to action button over your alt text. This is so because if you're sending emails for showing your latest clothing collection then it's obvious that you must be using some of the good pictures of apparels instead of using alt text like "Apparel Images" you can attach a call to action button and can use alt text as "click these to see the all new collection"
So by working a little smartly you can start adding a little number of more customers.
# Checklist For You Email Campaign
Let's summarize the whole once again and tick out the chick list and get ready for your new campaign.
Do not use graphics in the top two inches of your email template.
Check if your emails are entirely comprised of images.
Never prank you customer by providing important messages and calls to action within images.
Never forget to attach  Alt Text and Title Text for your images.
Try to maintain a thirty percent rule for images of your email.
Keep your image compressed and optimized.
Images are the visualization of your Email. Never risk your Email Newsletters because it's your Brand your Voice your popularity and your recommendation.
Make it beautiful and attractive so that you can compel your readers to read it again and again.
Recommended: 9 Amazing Tips To Create An Email Newsletter (That Even Your Bored Cat Would Love To Read)