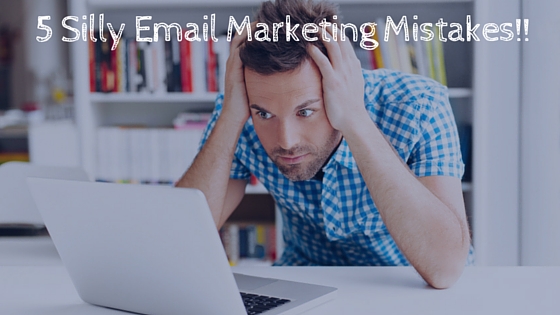 One of the easiest, fastest and cheapest way to reach, guide and educate your tens, sometimes hundreds or even thousands of customers is "email." Is it really so? If you're going to avoid these 5 mistakes, then definitely yes!! email is leading all the marketing strategies but some your silly mistakes can blow your emails from your customer's inbox to their spam box.
Sending emails is not enough to complete marketing of your latest and killer campaign, before hitting the 'send' button you should be very careful regarding these mistakes. Even the best email marketers make these simple mistakes and end up caught in Spam filters or even worse BLACKLISTED.
1. "Knock – Knock" Don't Forget To Take Permission
Anybody would not like somebody entering their house without their permission and what if they keep on entering the same way, obviously you will remain your door closed for that annoying person. Same condition is applied for your emails. Believe me people will start hating receiving your emails  without their permission and very soon you will find yourself Blacklisted.
Before you start sending any email marketing content, you should have permission of each and every recipient of yours. Build your Database in right manner by creating forums or banners that will ask your customer for signing up and will guide them that after signing up they might receive emails from your side.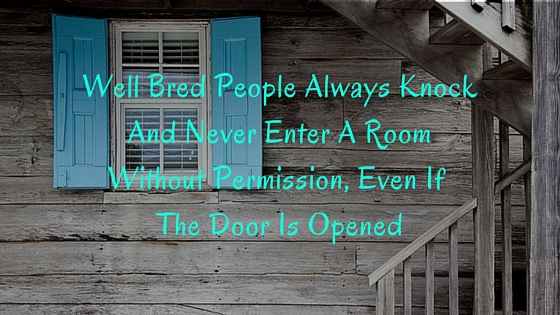 After all it's better to safe than sorry. Never try to trick someone by using confusing language. This will hamper your image and you'll only lose your subscriber but can also lose one of you important and trusted customer.
2. Don't Hit "Send" Without Testing
There are countless desktop and web – based email software out there! Just because your emails looks good in the preview or when you send a test to yourself doesn't mean that it's look 'll remain same for your customers as well. HTML looks different depending on which device you use to view them.
Before spreading your emails to your customer, make sure that link is working, images are getting loaded correctly and yes there is no spelling or grammatical mistakes. Then focus on how the email is looking different devices. You can use services like Email Analysis you can check the status of your email. Being more professional you can go for A/B Testing to check the variation of same devices and then send the best performing one.
Related – A Quick Email Campaign CheckList: Pay Attention Before Hit Send
3. Don't Go For Mobile Unfriendly Emails
64% of decision makers read their emails via mobile devices and 48% of emails are opened on a mobile device.
Do you need any more reason to make your email a mobile friendly one? One most important that one should keep in his mind while creating an email template is to create a one column email. If you're creating emails for traditional PC then you can also go for two columns. But three columns must be avoided because for reading those multi columns email either your customer have to zoom it or have to scroll in most hand – held devices.
On an average, a person checks his phone 34 times a day. If your mail is not getting opened properly in mobile device the probably you can be in risk.
4. Never Underestimate Subject And Sender
64% of people say that they open their email because of subject line.
The key to success of an email marketing campaign resides with two often overlooked element Subject and Sender. Instead of following each and every root to make your email best, there's no surety that weather your subscriber is going to open your mail or not.
It completely depends upon them that even you landed yourself safely in the inbox of your subscriber, are they going to open your mail or not? First they need to recognize you, so never ever try to change the sender.Secondly, you have to convey them that message is really interesting and it'll worth them opening your mail.
For example with subject like "November latest news" would spark more than the subject line "News". Be creative with your subject line and pull your customers to open your mail.
Related: Heart Of Your Email – "Subject Line"
5. Don't Forget To Optimize For Blocked Images
Want to deliver message only using images in your emails? If you are going to say "Yes", then please wait for a minute because I would suggest against this strategy. It should be kept in mind that up to 65% of people disable images in their emails and upto 85% of people of people block images by default.
That means unless your client is going to download the images they going to miss your call to action. Images Off Email Optimization is an optimization technique that uses CSS to provide background color stylize alt or title text.
Besides, Email on acid will not consume much of your time. You can also say goodbye to blocked images by saying Hello to Mozify. With this service you can get your important message before or after downloading images. It allows your to convert any image to HTML Text.
These were the silly mistakes by avoiding which can make your killer campaign a real killer one. It's always happens that the most obvious mistakes are easily done.  So next time before hitting the send button keep remember that there is no take back in email marketing.
RECOMMENDED: Avoid The Mistakes Which Are Marking You A Spammer (Even If You're Not The One)