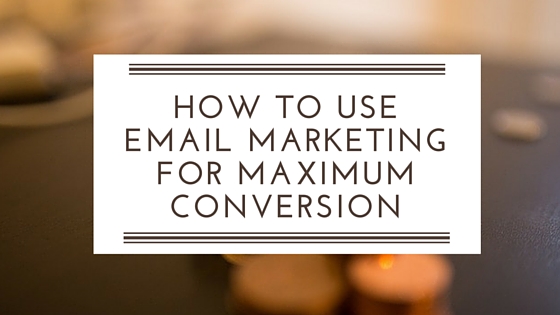 Every marketing strategy has common objectives – Generate Quality lead and Max. Conversion. Inbound marketing is the most effective marketing method for achieving these objectives.
What is Inbound Marketing?
Inbound marketing is all about attracting leads through valuable content, not interrupting them with direct sales pitch.
"These days, people want to learn before they buy, be educated instead of pitched." — Brian Clark
54% more leads are generated by inbound tactics than traditional paid marketing.
Inbound marketing focuses on creating quality content that pulls people toward your company and product, where they naturally want to be.
By publishing the right content in the right place at the right time, your marketing becomes relevant and helpful to your customers, not interruptive. Now that's marketing people can love. – Hubspot
Different inbound marketing channels:
Content

Social Media

Email

SEO

Blog posts

Landing page

Call-to-actions

Lead-capture-forms

CRM

Mobile

PPC advertising
Identify your audience and identify their pains & problems, and come up with solutions.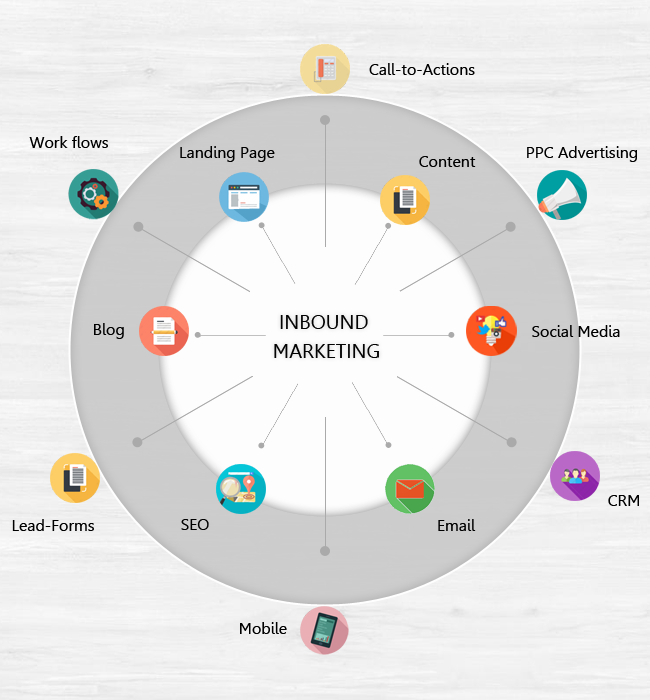 To get more insight how this tactic can help you, I wanna tell you a story of a real estate owner – Abhishek B.
He was struggling to get qualified leads. His marketing strategies (traditional, because he was not awre about inbound) didn't get proper results. Abhishek wasted a lot of money on old outbound method.
Then one of his friend suggest him to try inbound marketing for his business. Then he started using it. Firstly he started to identify pains & problems of his target audience. Now he came up with a problem solving and engaging content.
He started using social media channels to engage with target audience and followers. Social media is great place to know your audience and their problems. He regularly created useful and interesting content for their readers around business targeted keywords. These ways attracted people to his website and he got a fair traffic now.
Now he had to turn these visitors into leads. For this, he built attractive landing pages, sign up forms, lead capturing forms, product videos, proper call to actions and place these on right places on website. These variables helped him to get most interested and qualified leads.
Now he got number of leads, its time to nurture these leads. For lead nurturing, email newsletters are most effective method. He started to send newsletters for his subscribers regularly (1 or 2 per week) which contains most popular blog posts, announcement or event news, special offers etc. Email helped him to build a good relationship with his subscribers and leads. And he succeed to turn these leads into potential customers.
Now Abhishek has a number of potential and satisfied customers. With inbound marketing, he saved a lot of money and make a great revenue. Inbound marketing tactic is the best way to get new leads, lead nurturing and delight existing customers. Because satisfied customers are the best promoters of any business.
$20K is the average companies save per year by investing more in inbound marketing vs. Outbound. – Hubspot
Here is inbound marketing strategy:
1. Get found with useful content – Articles, blog, SEO, social media etc.
2. Attract mature leads to your website or people – Lead capturing forms, landing pages, CTAs etc.
3. Convert leads into potential customers – Email, CRM
4. Delight your customers – Newsletters, special offers, events etc.
Related: How to Generate Inbound Leads For Your Business
How to Optimize Your Email Marketing for Conversions
As we discussed above how inbound marketing can be very helpful for you. And email marketing is also one of the best channel of inbound marketing to nurture your leads.
9 out of 10 clients perceive email marketing as a channel of importance to great strategic importance for achieving business goals. – Emailmonday
If you're not considering email in your inbound marketing strategy you're missing a lot of opportunities. Email marketing is all about delivering right content to right people at right time.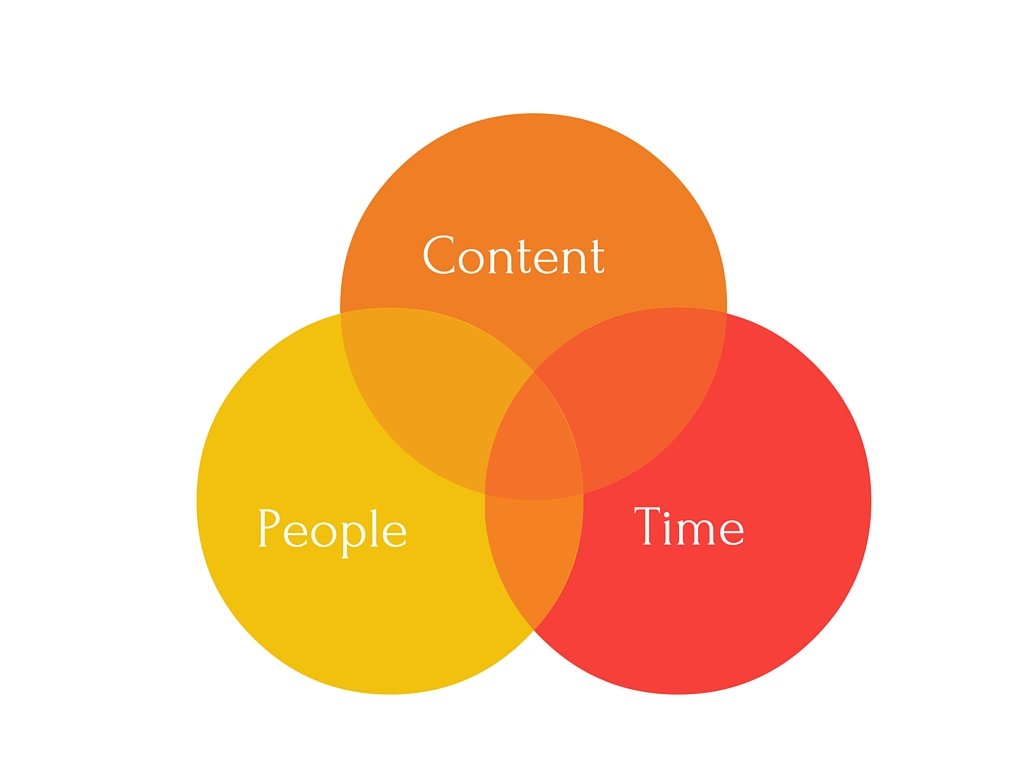 Email is one of the highest channels for delivering ROI, according to 74% of companies. – Adestra
75.8% marketers said they were using more email than they were three years ago.
Here we'll see how can you get conversions from your email marketing.
Email List
UNIVERSAL TRUTH: Email marketing is only as good as the quality of your recipient/subscriber's list. It's very simple – There is no email marketing without subscribers! You must grow and update your list regularly to get more out of it.
Marketing lists have a tendency to expire at a rate of about 25% a year.
So you have to revise your contact list regularly, because people change their id, People leave their companies, get married and change their names – life happens.
How to Grow Email List?
You should not buy a third party list and don't interrupt people with irrelevant ads or marketing/promotional messages. Because it negetively affect your deliverability rate and you could get blacklisted or marked as Spam.
"Selling to people who actually want to hear from you is more effective than interrupting strangers who don't." — Seth Godin
Here are some white-hat ways to build a powerful email list.
1. Co-host a webinar or event with a niche company and collect email addresses through registration process.
2. Collect visitors emails and other information on landing page.
3. Add signup forms on your website and blog page.
4. Exit intent pop-up forms are one of the most effective way.
5. Use proper calls-to-action and link it to dedicated landing pages.
6. Collect emails in your physical store
7. Host a social media contest and collect email ids of participants.
8. Use twitter ad platform to get more subscribers.
9. Give your social followers reason to subscribe to your email list. Place a Call-to-action on your Facebook page to grow your email list. Turn followers into subscribers.
10. Make posts to available download and provide white-papers in order to get redears contact details.
To Get More Insight, Read This Post – 20 White-hat Tactics To Grow Email List Successfully
How To Know Your List is Good?
A bad email list can reduce your conversion rate. To know your list is good you have to ask some questions to yourself.
1. Do Subscribers with this list have a prior relationship with you?
If you send them regular newsletters and they take an action (open,click etc.), then you have a good list.
2. Do you have an opt-in list?
If you answer is yes, then it's a good list.
3. Do you have separate unsubscribe list?
It's a good list, if your answer is yes.
4. Did you purchase the list from third party?
It's a black hat tactic. Never purchase a list from third party.
5. Have you emailed these contacts within last 12 months?
If there is some contacts you haven't send email within last 12 months then remove them from your list or ask them for sign up again.
Engagement rates decrease as mailing size increases. Mailings sent to less than 50 people had open rates 34% higher than the industry benchmark. – Informz
List Segmentation
Segmentation is the powerful tactic to send relevant message and increase your conversions.
4 out of 10 subscribers mark email as Spam due to irrelevancy.
More than three-quarters (76%) of companies stated that they are doing basic segmentation, while an additional 15% are planning to implement this in the future. – Adestra
Segmentation is most important to send right message to right people at right place. irrelevant content sent to a poorly segmented list — and that results in low open/ click-through rates and lots of unsubscribes. There are different segmentation variables -
Geography/Location segmentation

Industry/Job segmentation

Segmentaion based on Interests

Segmentation based on past behaviour

Brand advocates segmentation – frequent buyers, social media fans etc.
Use the data to segment your email list. It will reduce you unsubscribe rate.
37% of B2B marketers says, lack of user data is the major obstacle to effective segmentation. – B2B magazine
Tip: Top reasons for unsubscribe
Too many emails

irrelevant content
Email Integration With Other Marketing Channels
There are different inbound marketing channels – social media, SEO, content marketing, mobile marketing etc. Don't look these tools as competitors, but use these as a friend for common business goals – Lead generation, get customers and drive conversions.
60% of marketers use conversion rates to evaluate email campaigns effectiveness. – Emailmonday
Be a smart marketer and use the power of these tools together for best results. Email is most powerful when it's integrated with other marketing strategies.
More than five in every six companies (84%) see email as being fully integrated with other marketing channels within the next five years, with 76% believing all email communications will be completely personalised. – Adestra
You can Integrate email with social, search, mobile, videos & analytics.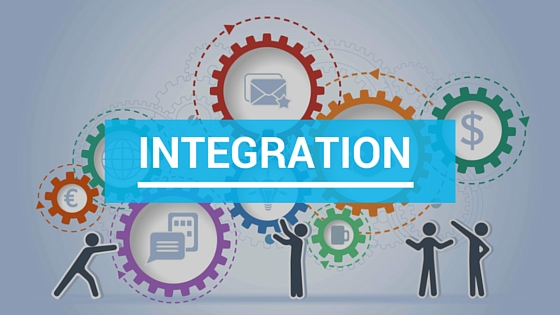 Email and Social Media Integration
Study shows that email strategies that integrate social media into their sends lead to better.
results. Add social media buttons – Facebook, Twitter, Google+, Linkedin etc. to your emails to extend the reach.
Why should you integrate email and social media?
It extend reach of your emails.

It allows you to connect with your audience.

It gives an opportunity for list building.

It allows subscribers to share emails with his friends or followers.
Emails with social sharing buttons increase click through rates by 158%.
Send targeted emails to subscribers who have mentioned you on social media. Run retargeting ads on Facebook and Twitter for people who click your emails.
Email & Search Integration
Many email platform like Sarv, enable you to view your email web version. It helps with SEO. Use your targeted keywords and ensure all images have alt tags.
Analytics Integration
It's very easy to integrate analytics with your email campaign. You can track your email campaign with Google analytics.
How many people clicked through on your email?
How many people opened your campaign?
Mobile integration
91% of adults have their mobile phone. Mobile have changed the complete marketing landscape. More than 60% of emails are opened on a mobile device.
Make your emails mobile responsive.
Test campaign to see how they look in different mobile devices.

Make sure your CTA buttons & links are easy to click.

Use alt tags for images.

Optimize landing pages & forms for mobile.
More than three in every five companies (61%) are optimizing email for mobile devices; an increase of 144% in just two years. – Adestra
Email and Video Integration
People engage more with videos. Adding video to your email campaigns is easy, trackable, and engaging content that drives click throughs. Video increases click-through-rates by 65%.
Take your time to create one such video and integrate with your email to get regular click through.
Using the word "Video" in an email subject line boost open rate by 19%.
When marketers included a video in an email, the click-through rate increased by 200% – 300%.
What to Know About Sender Score and Server IP addresses?
A server IP address is a series of numbers that uniquely identify the server that's sending your emails. You should check your IP reputation regularly. IPs use sender reputation to decide whether (or not) they will deliver your email to your subscribers.
An email's deliverability depends largely on the reputation of the IP address that sends it. If your Sender Scores are lower, you may risk being filtered out by some inboxes.
There are two types of IPs:
1. Dedicated IP
2. Shared IP
Dedicated IP
Dedicated IP is best for companies that send a lot of email on a regular basis. Its an unique IP address which is completely dedicated to you and offers more control over the email deliverability.
You're the sole influence on your sender reputation, it's your responsibility to maintain IP reputation. For this you need to be confident that your email list is fully permission-based.
Shared IP
This is one IP address that share with multiple companies and send emails for them. It is much more affordable than dedicated IP. In shared IPs, the sender reputation is defined by the actions of all companies using the same IP.
You should ask your email service provider company about reputation of their shared IPs to make sure their emails have high deliverability rates.
You've got the insight about IPs, it's time to know about sender score.
Sender Score
"The Sender Score is an indication of the trustworthiness of an email sender's IP address and is used by email providers and filters to determine additional email filtering criteria. Just like a credit score is used by financial institutions to decide the terms of a loan, email providers use the Sender Score to determine the terms for filtering your emails." - Sender Score
TIP: When you move to a new IP address, don't send emails to your whole list all at once.
Conclusion
If you're sitting around a meeting room with your management, trying to figure out how to catch mature leads and potential clients, drive sales, generate more conversions or just "stay top-of-mind" for your target audience, you can suggest there's a solution that can help to solve all these problems at once: an email newsletter!
Email is still one of the best channels in order to generate return on marketing investment.
The top three metrics used to track email marketing success are click-through-rate – 47%, conversion rate – 43%, click-to-open rate – 38% – Pardot
RECOMMENDED: 5 Ingredients To Make Email Marketing Your 'Cup Of Tea'