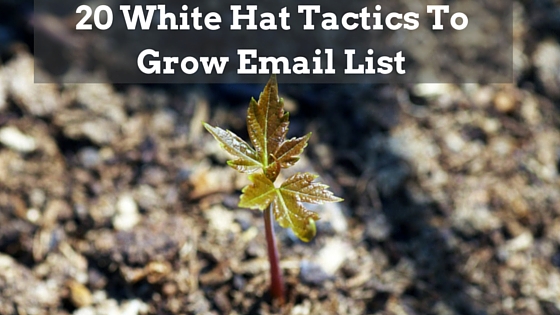 We've discussed in our previous posts, email produces highest ROI than other marketing channels. But keep one thing in mind; No subscribers, No Email Marketing! As a marketer you should constantly adding subscribers into your email list. Building an email list is imperative to any business.
So, here we come up with 20 unique ways to build your email list.
1. Create Landing Page
Landing pages are pages on your website used to convert visitors. Collect visitors emails and other information on landing page and allow visitors to download ebooks, webinars, whitepapers, sign up for demos or special offer etc.
56% of clicks for websites are directed to landing pages, not the home page.
Also Read: How to Create a Perfect Landing Page That Works
2. Use Opt-in Content Offers
71% of marketers use content marketing to generate leads. That's because it's one of the most effective ways to convert your website visitors.
Consumers know that their personal information(Name and Email) is gold, and they won't give it to you unless you give them a really compelling reason to opt in to your list. – Entrepreneur.com
Provide something valuable (like incentives, offers) to them in order to get their information.
3. Add Opt-in Forms
Many case studies have shown that simply using opt-in forms can increase conversion rates by 200-500%.
It is the most common email list building method. Simple opt-in forms are good for showing a message in the right place at the right time to the right people. Use these forms on your site to increase your email list and conversions.
4. Use Exit Intent Pop-up Forms
Pop-ups have increased some site's conversion rates by more than 1000%.
Exit intent pop-ups take it one step further by converting visitors who are about to leave a website. Bounce Exchange will help you to create exit intent pop-up forms and turn abandoning visitors into customers.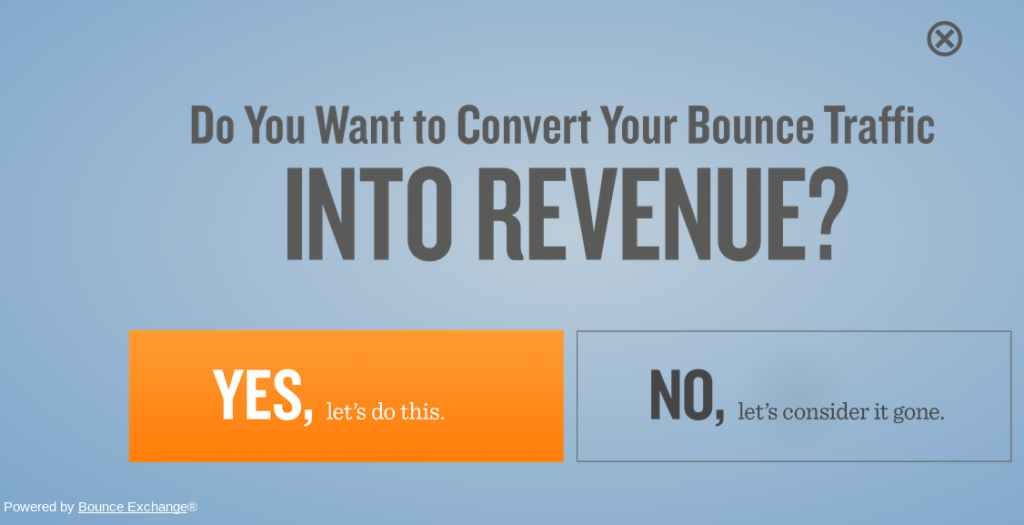 5. Use Calls-to-Action (CTA)
Calls to action (CTA) encourage visitors to take an action. 47% of websites have clear calls to action button that takes 3 seconds or less to see.
Use these to direct traffic to your high converting pages and content. Link your CTA to a dedicated landing page where a visitor can convert into lead.
Also Read: What Is An Effective Call To Action (CTA)?
6. Use Social Proofs on Website
Customers reviews are 12x more trusted than descriptions that come from businesses.
Content including social proof scored high marks in effectiveness and engagement. Social proofs, case studies and testimonials allow visitors to know that people believe in your brand.
7. Use Customer Feedback
Using a feedback tool like Qualaroo to ask website visitors live question can boost conversions by more than 500%. Uncover customer insights that lead to better business results.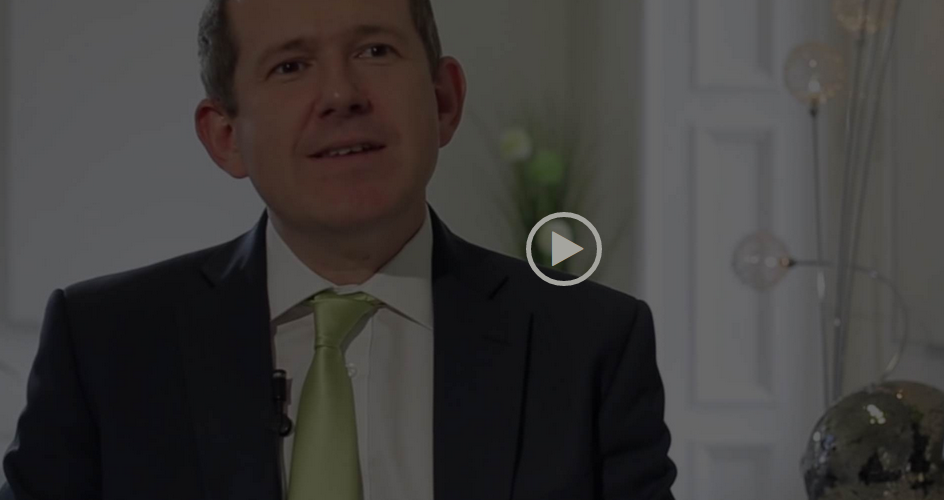 8. Collect Emails in Your Store
Teach employees to use your piece of paper to collect emails from in-store shoppers. Most of store visitors usually give their information because they want to receive information, offers or discounts, as they are willing to become customers. It's also a good idea to incentivize sign ups by offering specials to email subscribers.
9. Use Video on Landing Page
Using videos on landing pages can increase conversion rates by 86% because they keep visitors around longer. 52% of marketers name video as their most effective marketing channel.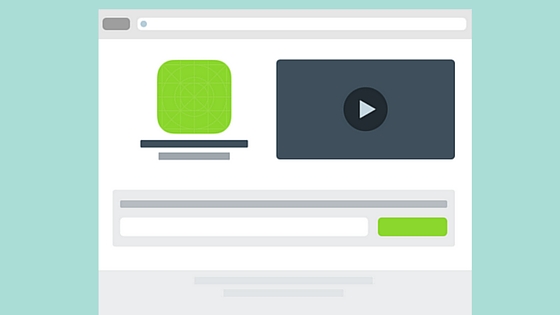 10. Use The Content Upgrade
Increase blog post conversions by more than 700% when you offer opt-in content that is on the exact same topics as the blog post. For example, offer 3 bonus tips at the end of a 7 tip blog post.
11. Use Benefit Rich, Action Oriented Content
Is your offer relevant and valuable to a potential client? Increase your opt-in rates by using value terms to increase the perceived value of your offers and persuade readers to take actions.
12. Make Posts to Available Download
Giving readers the option to download your blog posts as PDF can help grow your email list by targeting your blog's busy readers.
13. Collect Commenter Emails
Encourage blog commenters to subscribe by catching them at the point they are posting a comment. After they leave a comment, you can ask them to subscribe to your blog in order to receive future posts or updates.
14. Host a Contest
Social media like Facebook offers are a great way to promote products and services and get quality leads. Using a tool like Woobox, you can create photo/video contests on social media that require an email to enter.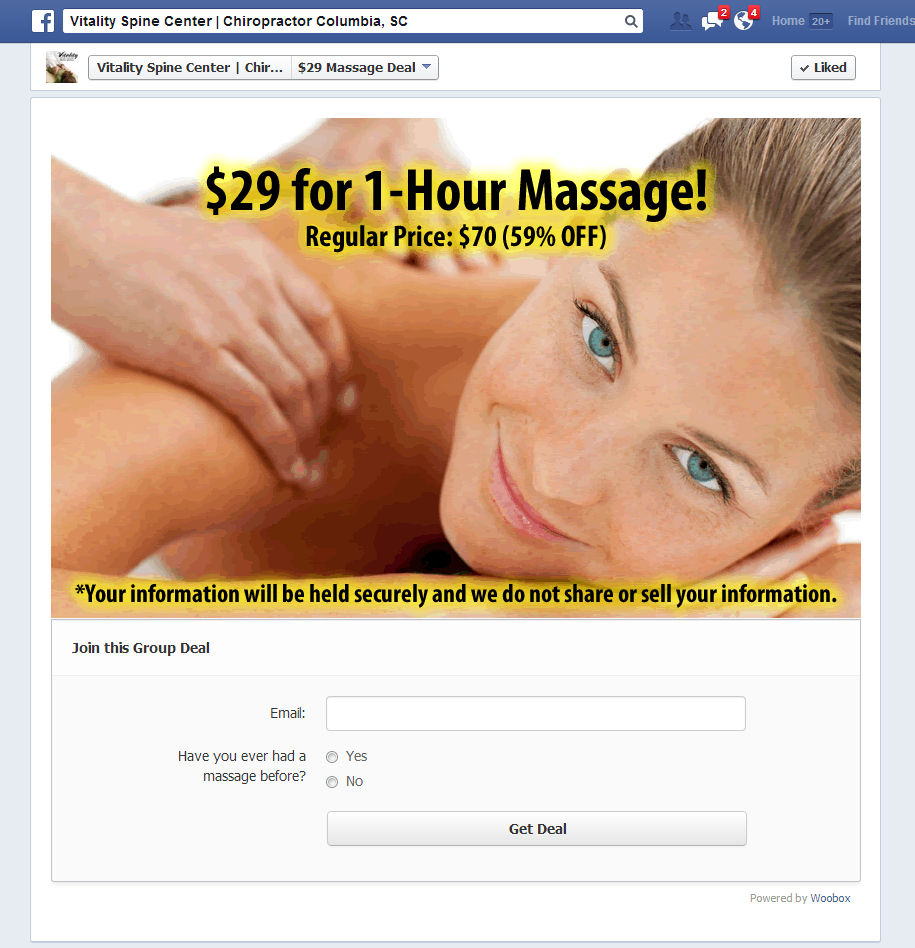 Image Credit: Woobox
Contests can motivate 52% of consumers to stay connected to a brand – Iposos
Don't forget to collect and share all the unique content your audience creates.
15. Speed Up Your Website
Visitors don't have patience & they expect the web-pages to load quickly. A 1 seconds delay in your site speed can result in a 7% reduction in conversions.
That's why you should find out how well your site is performing and loading, there are some great tools to test our page speed – Pingdom and Google Page Speed Insight
Amazon reported increased revenue of 1% for each 100 millisecond improvement to their site speed.
16. A/B Test Everything
A/B testing sounds like comparing on method to another to find which one brings better results. President Barack obama raised an additional $60 million by simply A/B testing multiple marketing campaigns to see which performed better.
17. Get Subscribers with Slideshare
SlideShare is used by business owners and business executives 5 times more often than Twitter or Facebook – Comscore
With over 50 million visitors per month, there's a massive audience here that you can use to build your email list. Simply include enticing calls to action that direct viewers to relevant opt-in offers. Use slideshare to drive traffic to your site.
18. Use Twitter Ad Platform
Using the twitter ad platform, you can create one click opt-in ads that generate new subscribers by making the opt-it process incredibly quick and simple. Twitter provides some options to generate leads: Website cards, Lead generation cards, Promoted video ads, promoted tweets with a link & image.
Data shows that using a Card drives 43% more engagement.
19. Facebook Lead Ads
Facebook lead ads are awesome. With Lead Ads, contact information users give to Facebook, including email addresses, will automatically populate. Lead ads allow users to sign up for a newsletter, contest, more information, or any other gated content without leaving the network – Forbes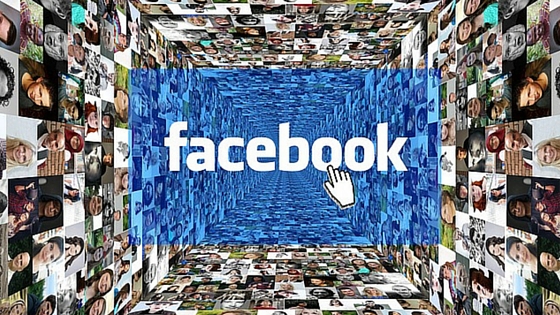 20. Answer Questions on Quora
Including links to your opt-in offers when answering relevant questions on quora is a powerful way to grow your email list and build influence.
Did we miss any tactics (White-hat)? Share your ideas in the comment box below!
Source: Hubspot