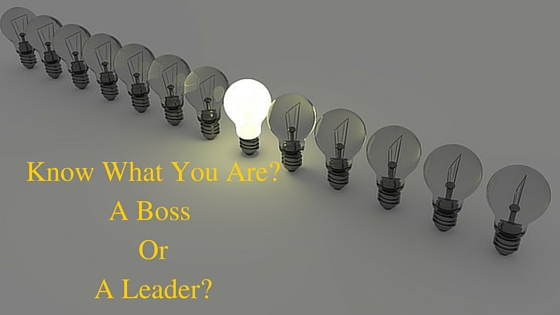 A leader can be a boss but a boss can never be a leader. Although many people think that the two terms a boss and a leader is the same thing but they are definitely not interchangeable and vastly differs from each other. If you want to know that in which boat do you stand, honestly answer these two questions in Yes and No.
Do you see your team members as a necessary part  that you have to join up with in order to achieve your goals and accomplish your dream? Or,
Do you genuinely enjoy working with your team and rely on the people to meet your goals?
If you have raised your voice for the first question you're probably more into the term "Boss" and if the second point counted you out then you're someone who can be termed as a "Leader."
If you're really confused about being a leader or a boss then I have few examples which will help you in determining that in which category do you stand. Read More