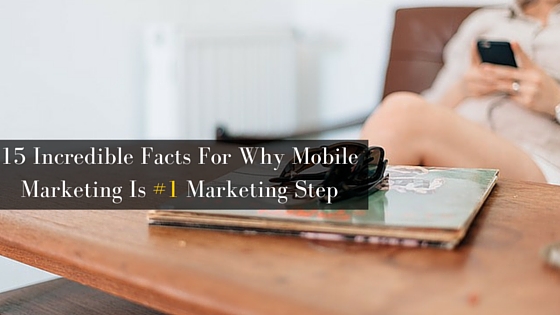 Nowadays chatting apps and a lot of new things have discovered but the importance of the text messages can never be replaced.
Think of a thing which you see at very first in the morning, and keep on handling it the whole day even before a second you're going to see.
Your phone. Right? 
We all use our mobile phones and assume it as our body part. If something is so important, then how you can avoid using such a thing in your marketing strategy.
It's always good to have hands spread in different marketing techniques but doing marketing without SMS Marketing is nothing more than trying to wipe water from an ocean. 
f you're still using a lot of marketing techniques and think a lot that why you should go for Mobile Marketing if you're already using so many techniques.
Then, we have 15 reasons with data to make you understand why it is very important for your marketing plan to include the SMS Marketing Strategy. Read More