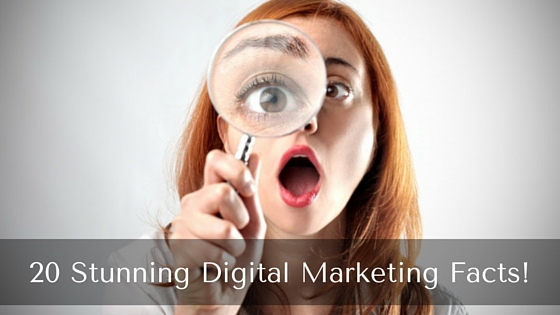 If you're in a start-up stage then you must have some crunch of time, shortage of budget or in found of best marketing technique.
The situation you would be facing is you don't have enough money to spend for all the marketing strategies in the book but still you have to do it. So, if you're in these circumstances ,and messed up in between the marketing strategy that you should go for.
Then, Digital marketing is a pocket-friendly strategy that will help you in maintaining your brand image along with giving more leads to your company.
Here are 20 facts to make you understand that why you should go for Digital Marketing and what other Business people feel about including online marketing in your business. Read More