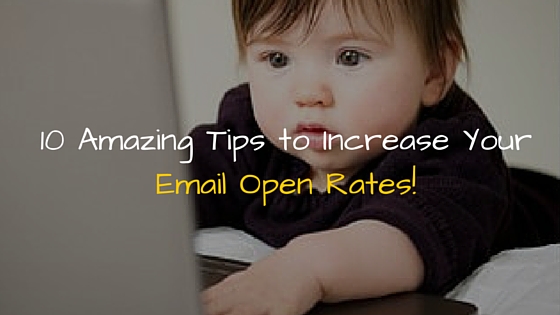 Do you know ?
35% of email recipients open email based on the subject line alone.
69% of email recipients report email as Spam based solely on the subject line.
(Source: Convince and Convert)
Let me make you aware of a sad but true in marketing: Most of the surveyed emails don't lead to sales. Now let me tell you even sadder thing: A lot of surveyed emails never get even opened.
I believe that you must have understood now what I am trying to convey you. Yes you are right!! "Your subject line" After all, your subject line is the first impression of your email or can say even your company. Throwing an email campaign doesn't mean that you reached your customer, may be you somehow landed in your subscriber's inbox but what if they saw you and again thrown you to the spam chamber?
Now get ready to shine through your customer's inbox and get your emails actually opened, read and clicked! Here are 10 tips to help jazz up your email subject lines. Read More