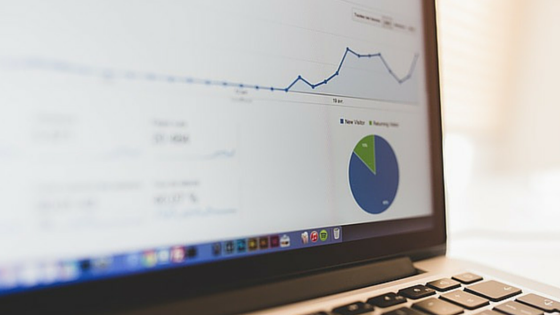 In our previous post we've mentioned 13 simple and free SEO tools which can help to work smarter and faster. Now here are 10 free (and 1 bonus) SEO analysis tools. For each tool, there are some brief overview and helpful screen-shots.
These tools will help you to analyze your website. Now, let's get started.
It is a free service offered by Google that helps you monitor and maintain your site's presence in Google Search results.
The Fetch as Google tool enables you to test how Google crawls or renders a URL on your site.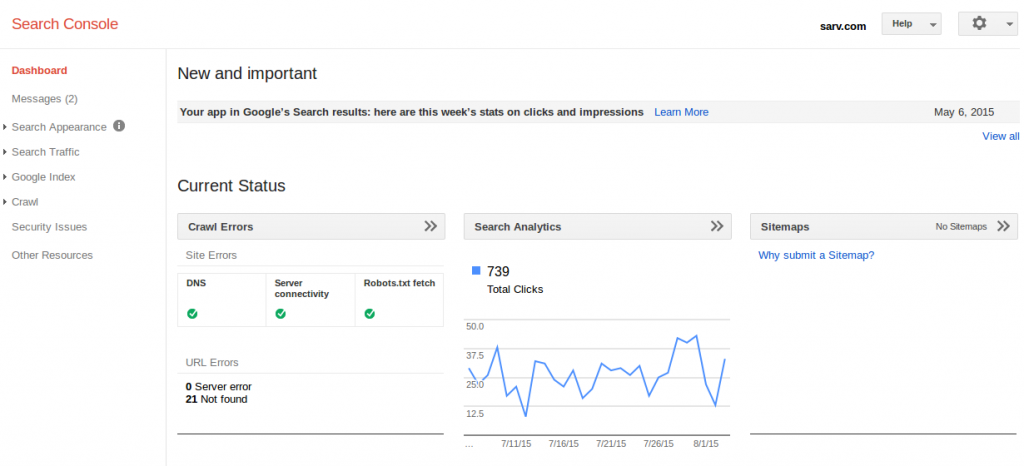 Google Webmaster tool also offer a great feature – Page Speed Insights. PageSpeed Insights analyzes the content of a web page, then generates suggestions to make that page faster.
Another great feature of Google Webmaster – Mobile-friendly Test. This test will analyze a URL and report if the page has a mobile-friendly design.
PRT helps you to get the most up to date, easy to analyze ranking information on all your websites, so you can stay one step ahead of the competition and maximize your profits.
Cost – one free account is allowed per individual or a legal entity. 2 URLs and 20 Terms.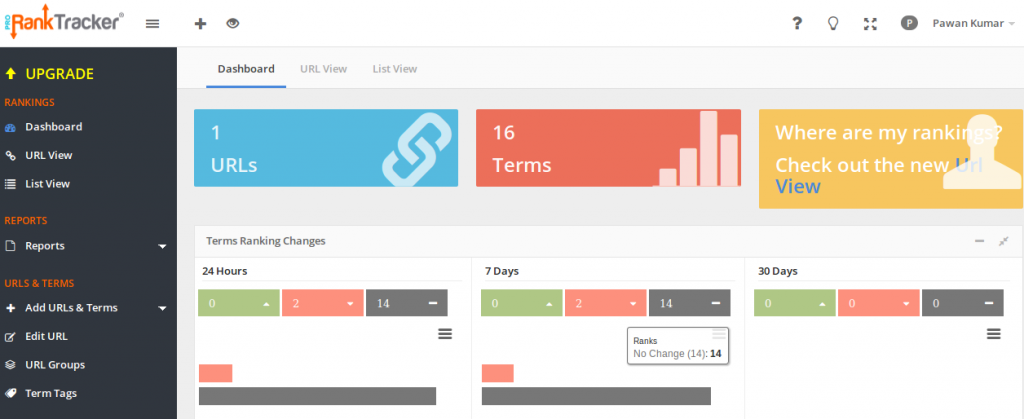 Features:
Highest accuracy algorithm for unbeatable accurate results

Largest Supported Search Engine tracking possible in the industry.

Powerful local and mobile rank tracking options.

Outstanding Easy Access Anywhere, Anytime (Cloud based service).
It will help to take your business to the next level.
Free SEO tool
Let UpCity analyze your site for FREE and see how it ranks versus your competitors.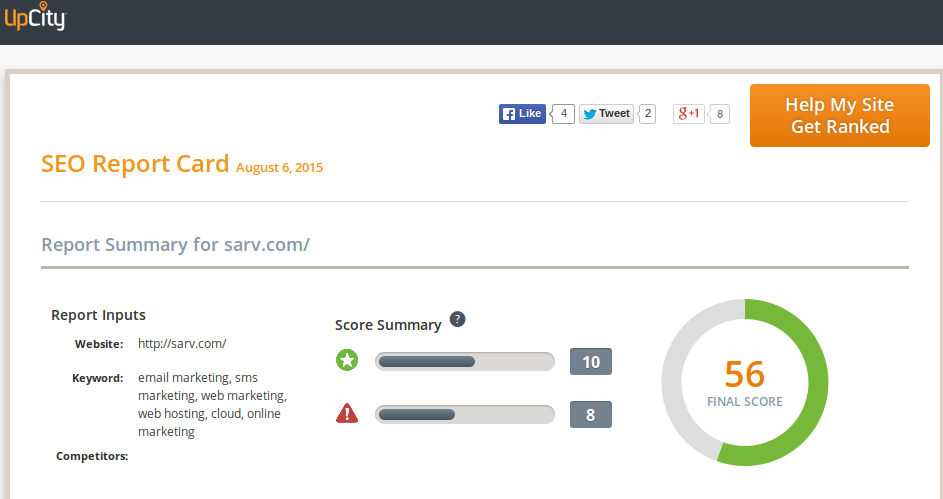 As you can see above image – SEO report card for Sarv.com. It also contains some other attributes like:
Rank analysis

Link building

On-site analysis

Website accessibility

Trust metrics ( domain authority)

Current indexing (no. of pages indexed in search engines)
Free.
Check My Links is a link checker that crawls through your webpage and looks for broken links. 'Check My Links' quickly finds all the links on a web page, and checks each one for you. It highlights which ones are valid and which ones are broken, simple as that. Check this example below: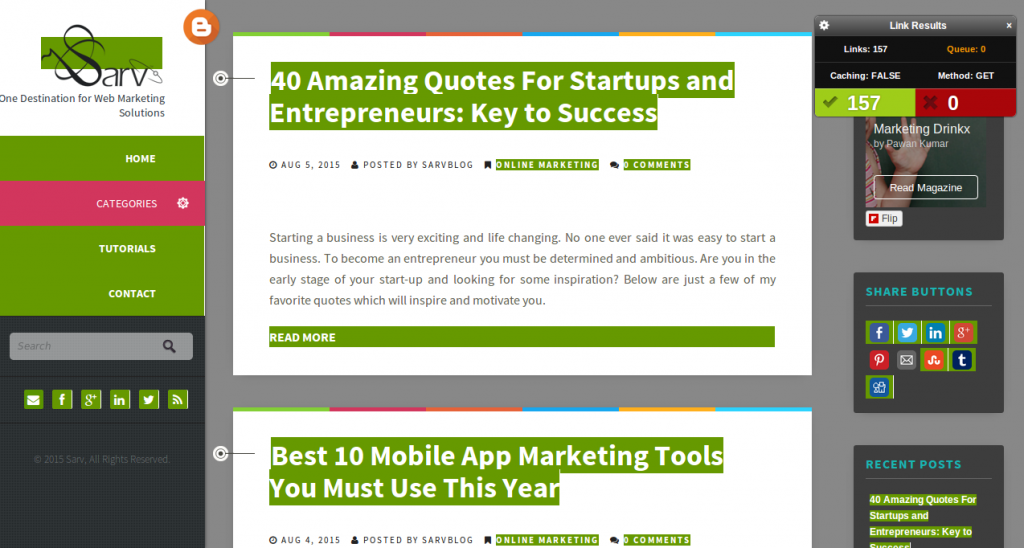 Free tool to evaluate webpages online
This tool provides information – domain strength, links (internal and external), social strength and mentions, on page factors, images, robot.txt, page speed, and technical seo etc.

Use WooRank to address issues on your site and identify opportunities to get ahead of the competition. 14 days free trial.
In depth Reviews

Download reviews as branded PDFs

Competitive Analysis
Report is divided in 4 sections.
1. Marketing checklist
2. Optimize
SEO

Mobile

Usability

Technologies
3. Promote
4. Measure
Free Website Review and SEO Audit Tool
Quick and simple SEO audit of any web page. Advantages of SEOPTIMER-
Improve on-page SEO

Test any subpages

SEO tips to improve website

Free PDF report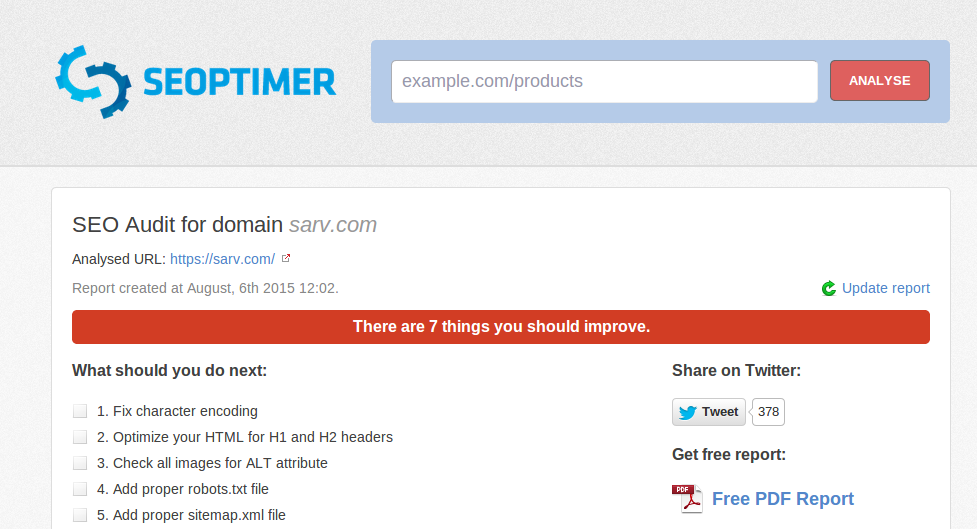 A Free online tool to identify common SEO errors with a website. Simply enter your URL and receive an instant automated SEO audit of your site.
Including:
Canonicalisation

Technical Implementation

Meta Data & Content

Link Information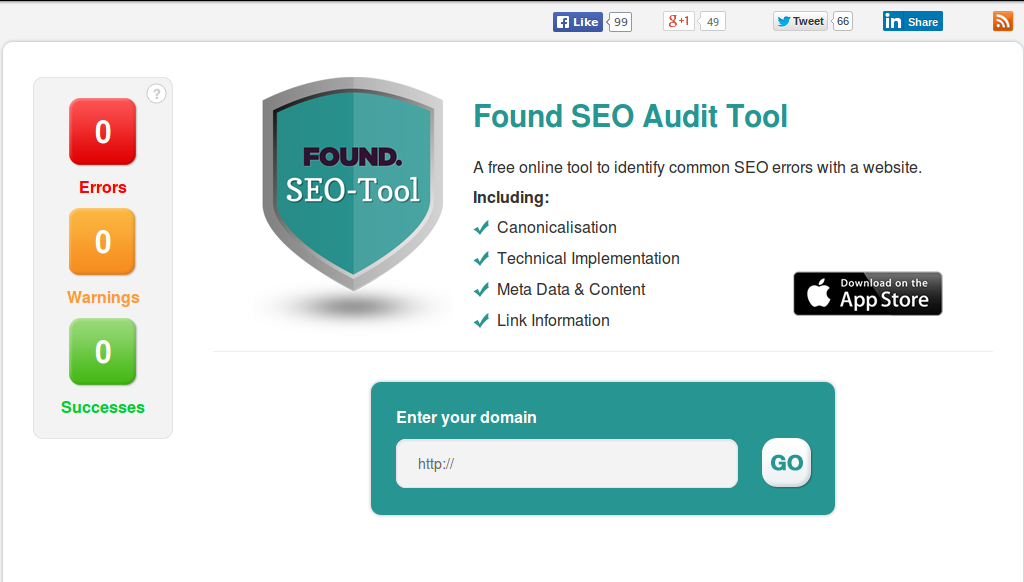 Website Speed and Performance Optimization
GTmetrix gives you insight on how well your site loads and provides actionable recommendations on how to optimize it. Analyze your site's speed and make it faster.

GTmetrix's Report gives you the full picture on how your site loads and helps you detect where bottlenecks are. Try it for Free!
Website Analysis and SEO Tools
Site Analyzer is a Free SEO tool to analyze your website. This SEO tool will allow you to analyze your website and generate a multi-point audit sorted by category (accessibility, design, texts, multimedia and networking).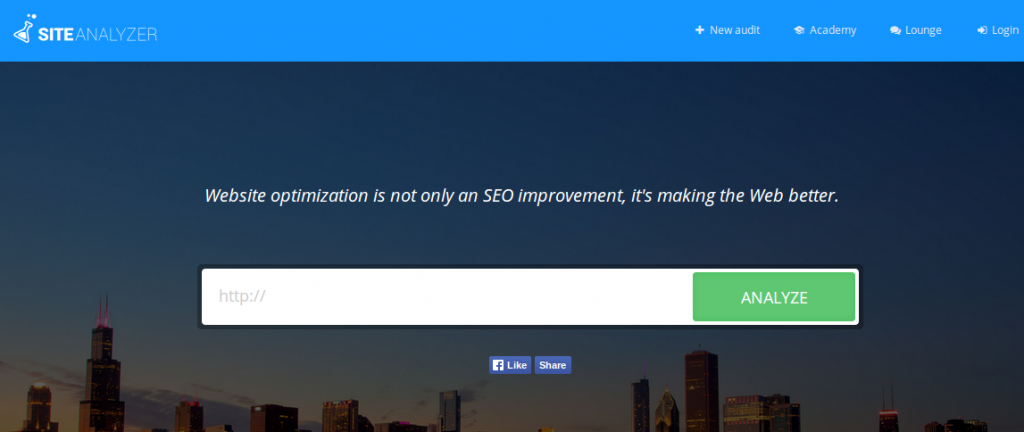 This SEO analysis allows you not only to check the performance of your site but also to improve the visibility of the website for search engines.
Bonus Tool:
Website Gradder – Powered by HubSpot
Hubspot released a tool – Website Grader which is an online tool that generates personalized reports based on the following key metrics:
Performance

Mobile Optimization

SEO

Security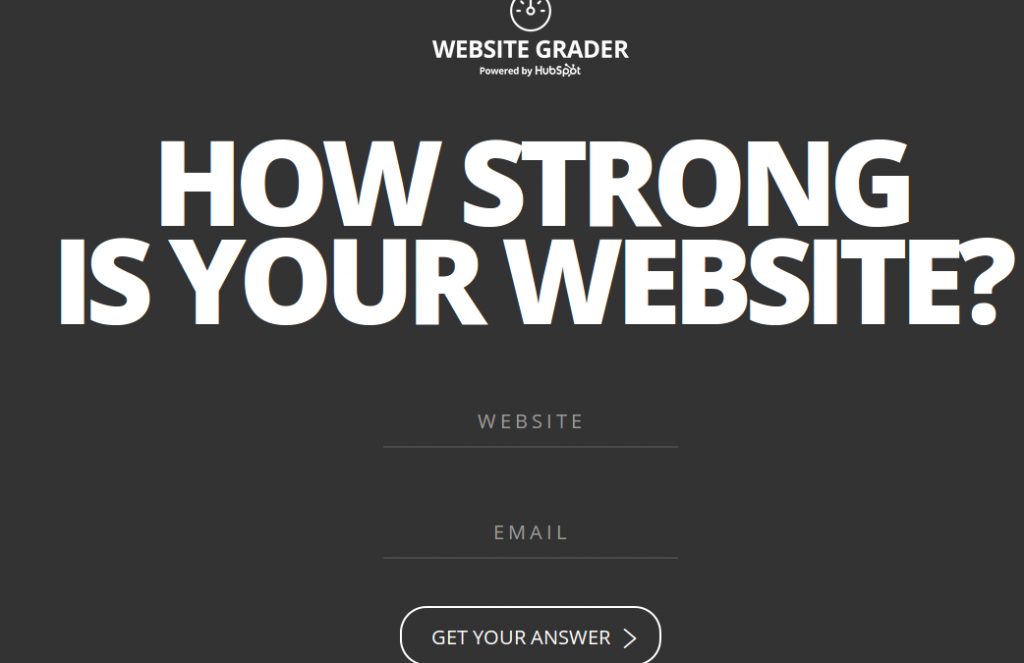 Just enter your website URL and an email address, it will generate complete report just in seconds.
Recommended : 10 Hot Tools to Get 10/10 In Your Business
Which tool you love the most? Share your views in comment box below.
Best of Luck!
Source: