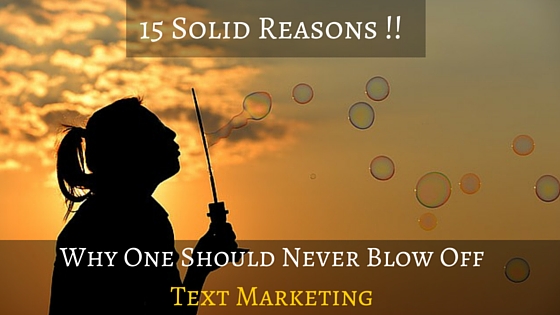 SMS Marketing or Text Marketing is a new spark in the bucket of Digital Marketing. Since many years this bucket was filled up with Email Marketing. I am not saying that Email Marketing is completely out of the market or it has become the younger citizen of the Digital Marketing Family.
There is no doubt in that Email Marketing is still the most businessy way and Professional technique to contact your customer.
But think about yourself, your era, and the sound of tic- tac which comes from your phone and about your hand which is now habitual of checking your phone after that tic-tac.
Being a customer I would love to receive my favorite brand's messages through text. And being a marketer I would love to stay safe from the problem of "is my subject line attractive enough to get my email opened?"
Hence it can be said that Text Marketing is an easy approach for both the customers and the marketers. Read More